Jennifer Anthony is the Owner and General Manager of Engrave-Tech & Graphics. Jen received her B.A. in English from the University of Texas-Austin and her M.B.A. from Bellevue University. She purchased Engrave-Tech in 2011, after a long career as the Practice Manager for an Austin, Texas law firm specializing in international estate and tax planning. She mindfully chose a small manufacturing business for her first entrepreneurial launch with the goal of creating jobs and rejuvenating pride in skilled trades.
Jen and her husband, Lee, founded and operate Nets on the Run, Inc., a public charity that supports active, healthy lifestyles by refurbishing and replacing basketball nets and conducting quarterly clean-up events at local schools and parks in partnership with San Antonio Sports. The Nets on the Run volunteer community (which includes many Engrave-Tech employees) also supports several San Antonio events, including Siclovía and the Rock N' Roll Marathon.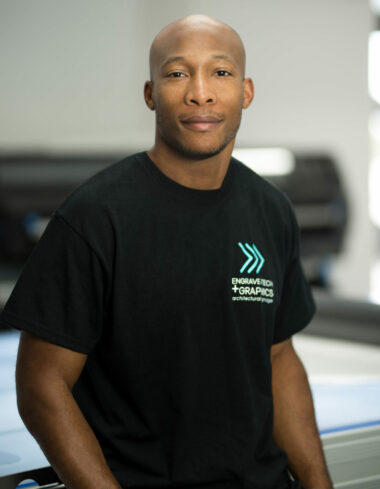 Jazz Holland manages the Vinyl Signage department at Engrave-Tech. He is our longest tenured employee and brings a broad depth of graphic design, vinyl production, and on-site installation experience to the team. Jazz received his B.F.A in Graphic Design from the International Academy of Design & Technology–San Antonio and is currently undertaking a second degree in Business Administration from Palo Alto College.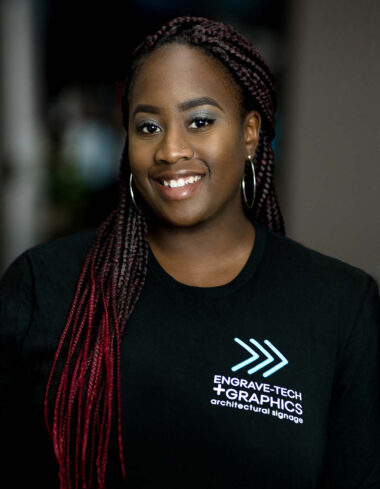 Jasmine Holland manages all of our building management and local commercial accounts. We are proud to say that our signs can be found in the majority of office towers throughout San Antonio and Jasmine works hard to ensure that the managers of these buildings receive extremely quick lead times and excellent customer service.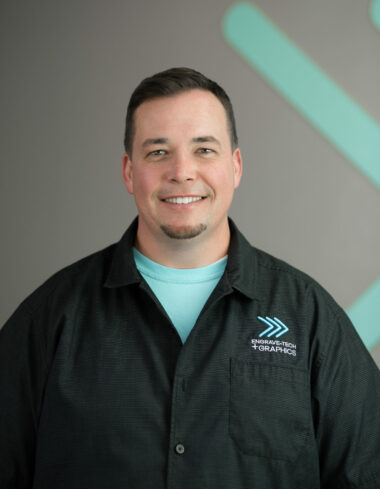 Russ manages our large construction projects and daily workflow with an eye toward improving efficiency allowing for dramatically shorter lead times than our competitors. Russ provides a high level of quality control and attention to detail that ensures that our jobs are delivered on time and with superior quality and accuracy. Russ is OSHA-30 certified and serves as our foreman on large installation projects.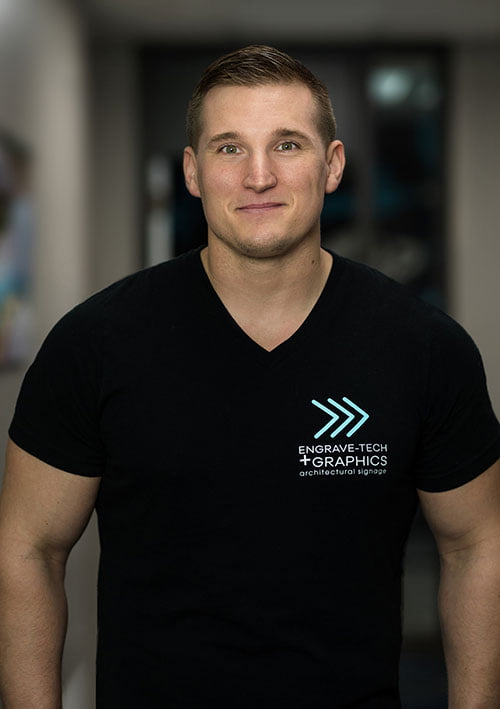 Chris serves as a Sign Technician, supporting our production team with CNC routing, laser engraving and cutting, UV direct screening, fabrication, and ADA signage assembly. Chris is a talented problem-solver and boasts a degree with a double major from the University of Texas at San Antonio (B.S. Electrical Engineering & Computer Engineering).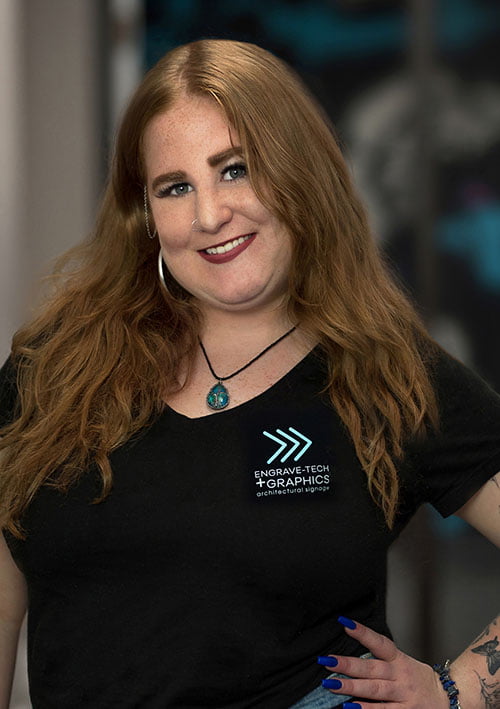 Katie Lepold serves as Engrave-Tech's Lead Graphic Designer. Katie prepares the technical drawings required for fabrication and she works with our Production Team to ensure that there are correct material specifications and adequate instructions in order to provide quality products with minimal waste. Katie also supports our Graphic Design department by preparing full graphic submittals, sign message schedules, and installation location maps. Katie received a B.S. (Architecture) from Texas Tech University and is currently pursuing an M.B.A. from Texas A&M International.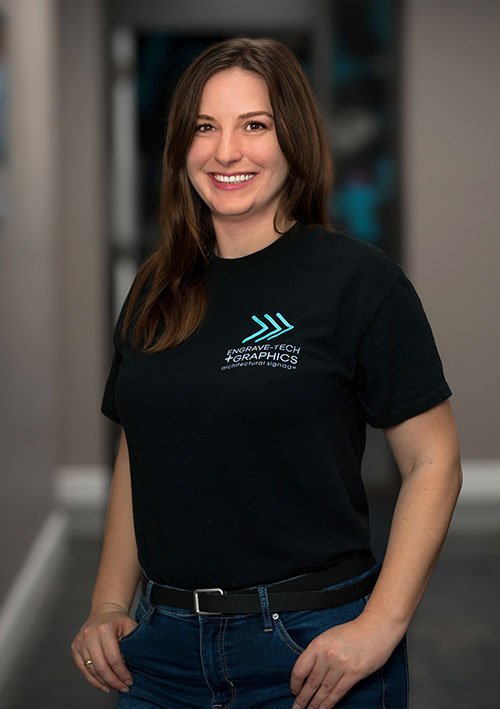 Front Office Administrator
As the Front Office Administrator for Engrave-Tech, Nichole manages the inflow and outflow of our production by handling all shipping and receiving, invoicing, accounts payable and accounts receivable. She also serves as our Human Resources manager and our Safety Manager conducting weekly toolbox talks to ensure that we are safe in all that we do. Nichole pursued a degree in American Sign Language & Graphic Art Design from San Antonio College.